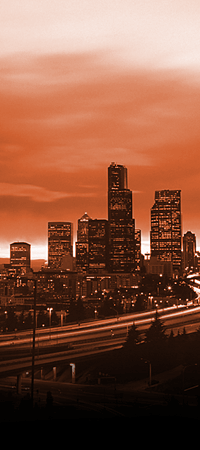 Criminal Justice Online

CRIMINAL JUSTICE NEWS - November 2005

View the Current Issue of Criminal Justice News

November 2005
Hi Tech Criminal Justice Newsletter
Dear Raymond,

November continues the dual themes of terrorism and leadership, with a small side trip to England.

We are committed to searching out and bringing you critical information on open source intelligence on the Global War on Terrorism. This edition contains two critical sources for you.

We welcome to the newsletter three writers on leadership. Their outstanding practitioner and academic credentials certainly enhance their articles on change and ethics.

Our English correspondent, Jimmy Lee Shreeve, provides a short side trip to England. Jimmy is currently working on a book for Random House on human and ritual sacrifice in the 21st Century. Perhaps, that's why his barber detours him into pursuing a story on an alleged snuff murder.

| | |
| --- | --- |
| | US Department of State adds ListServ on Terrorism |

The United States Department of State (DOS) provides a number of Open Source Intelligence feeds via Podcast, RSS Feeds and ListServs. Most recently, DOS added "DOSDESIGNATIONS," a list specifically for U.S. companies that want to avoid doing business with terrorists and terrorist organizations designated by the Secretary of State

There are 18 other ListServs, including "DOSTRAVEL," a list that provides notification of updates to the Travel Warnings issued when the State Department decides, based on all relevant information, to recommend that Americans avoid travel to a certain country. Countries where avoidance of travel is recommended will have Travel Warnings as well as Consular Information Sheets and Public Announcements. You can expect the DOSTRAVEL list to generate an average of 10-15 email messages per month.

Other ListServs include "DOSBACK" which are Background Notes, updated periodically and include information on U.S. bilateral relations with foreign countries and on their governments, political conditions, and foreign relations. Via DOSBACK you will receive the full-text version of newly released Background Notes. You can expect the DOSBACK list to generate about 20-30 email messages per month

| | |
| --- | --- |
| | Military Guide to Terrorism |

Critical Open Source Information for First Responders

A Military Guide to Terrorism in the Twenty-First Century is a reference guide prepared under the direction of the U.S. Army Training and Doctrine Command, Assistant Deputy Chief of Staff for Intelligence-Threats. The complete book consists of the 280 page primary guide and four large supplements on issues from cyber terrorism to case studies.

The handbook exists primarily for U.S. military forces, however, it is also a primer for every law enforcement first responder.

| | |
| --- | --- |
| | Leadership Issues: Managing Change |

by Rick Michelson
Managing despite the 3% at 50 rules and changing generations; From Boomers to Nexters What's next?

Perhaps Jimmy Buffet had it right; ones attitudes will change with ones perspective. Leadership in public safety agencies, particularly police agencies, is at a critical crossroads. Early retirement incentives have enticed experienced personnel to leave their departments in mass numbers, creating a shortage of experienced supervisors.

In addition, there has been a graying of the department with the majority of the existing leaders in the Baby Boomer generation (those born between 1943 and 1960) all reaching retirement age at or about the same time. A third contributing factor in the leadership crisis is budgetary constraints as a result of less government funding and under-funded pensions, resulting in fewer dollars for training.

| | |
| --- | --- |
| | Ethics: How Essential Is It? |

by Mark Sullivan, PhD, University of Connecticut and Lieutenant Darren Stewart, MBA, Stonington PD

Sergeant Joan Smith arrives for work at her police department fifteen minutes early. She likes working midnights and enjoys working at what she feels is an excellent police department. Most of all, she enjoys the teamwork of her shift, because she has a motivated group of officers working for her. Sergeant Smith is a good employee and does an outstanding job for her police department.

As she walks down the hallway to the Sergeants office she says to herself another midnight shift.I hope that it will be a quiet one this morning-I have a lot of work to do. The stack of paperwork from the previous mornings four arrests still awaits her attention, as well as, evaluations for the past six- month period. She makes her way to roll call and speaks with Sergeant Jones as he goes off duty.

| | |
| --- | --- |
| | Snuff County |

by Jimmy Lee Shreeve
Getting a haircut leads crime beat journalist, Jimmy Lee Shreeve, onto a bizarre and grisly trail of murder, hardcore porn and snuff movies in darkest England.

The story of how I walked into a bizarre and grisly murder began in early April this year. After a string of nightmare deadlines, I was badly in need of some R&R and a haircut. So closed the lid of my laptop and took a leisurely stroll over to my barbers, which is on the other side of Mousehold Heath, a large woodland on the east of Norwich, England, where I live.

It was a good opportunity to clear my head and take it easy. The sun was shining and no one, not even a dog-walker, was around to disturb my peace. So when I got to the barbers I was nicely relaxed. The good thing about this particular barbers is the cutters don't normally say much. Which is rare. Most places you go for a haircut are talkative. Too talkative.

| | |
| --- | --- |
| | LAPD Authors.com Announces New Addition |

Steve C. Rose, a retired Los Angeles police officer announced the release of his new book Hit the Streets. According to Raymond E. Foster, editor, LAPDAuthors.com, Rose was a Los Angeles Police Officer for 21 years. Roses first book, Hit the Streets, gives the reader an inside look at police work.

Rose joins the ranks of 26 retired and active Los Angeles Police Officers who have authored books. Maybe its the proximity to Hollywood, but LAPD officers have written more books than any other law enforcement agency, Foster said. The 26 LAPD authors have written a combined total of 63 books. The subjects include academic works about policing, true crime novels, biographical accounts of policing and some of the best cop fiction ever written, Foster added.

Although lapdauthors.com only listed authors, Foster said that LAPD officers have been very active writers in television and movies. Probably the most famous former LAPD officer to write and produce in Hollywood was Gene Roddenberry who is best known for creating Star Trek. However, the authors arent far behind in notoriety. Joseph Wambaugh and Paul Bishop are well-known writers of crime fiction, Foster said. The writers come from all ranks within the department. Indeed, the current Chief of Police, William Bratton, and two former chiefs, Daryl F. Gates and William H. Parker are noted authors.